Approved Training Classes
Trainings approved by the American Psychological Association (APA)
All programs on this page are approved by the American Psychological Association (APA) to sponsor continuing education for psychologists.
*Please Note: All Live Webinar Times listed (view details) are Eastern Time, Unless Otherwise Stated*
Requirements vary by state. Please consult your state board to determine your requirements. Click view details to see full class and APA information.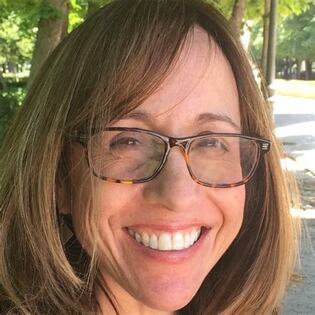 A "CE You! Plus" 1 hour afternoon training. The inability to control one's sexual behavior can be an enormous source of distress to individuals, their partners and their families. This one hour workshop will present an approach to treatment of sexual addiction which is based on sexual health and the expectation that individuals need to learn to integrate their sexuality with their spirituality and values. This training also meets criteria for the New DC "Key Public Health Priorities" requirement for DC licensees. Earn 1 CE Credit.
A "CE You! Plus" All Day Webinar!
Through brain plasticity, given the right opportunities for neuronal growth, one area of the brain can take over the functioning of an area that had previously been damaged or delayed. Explore how DIR/Floor Time (Developmental, Individual Differences, Relationship-Based Model) helps children impacted by developmental delays and regulatory concerns, like Autism Spectrum Disorder, tolerate new emotional experiences and higher developmental capacities become possible. Get up to 6 CE Credits!
A "CE You! Plus" 12 CE Previously Recorded Webinar!
This practical two-day workshop, led by Dr. Robert T. Muller, a leading expert on trauma therapy and globally acclaimed author of the psychotherapy bestseller, "Trauma & the Avoidant Client", is aimed at building our understanding of the psychotherapeutic relationship with challenging trauma clients. Earn 12 CE Credits!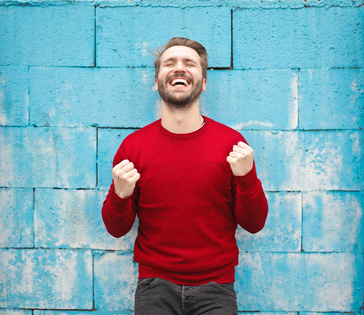 A "CE You! Plus" Previously Recorded Webinar!
ADHD is a neurological condition, but it has significant psychological effects on how a person sees themselves, addresses challenges, and interacts with others. This one day webinar features, Ari Tuckman, PsyD, MBA, author of several books including the 2019 release, "ADHD After Dark: Better Sex Life, Better Relationship" Earn 6 CE Credits!

A "CE You! Plus" Previously Recorded Webinar!
No matter what your area of practice, you may come across abusive relationships or domestic violence. This Full day Webinar taught by author Lisa Twersky, LCSW, a practitioner who has been working with victims of domestic violence for over 30 years, will provide a thorough training on the difficult and complex subject of domestic violence. Core struggles, clinical issues, and fundamental tasks will be addressed. Earn 5.5 CE Credits!
A "CE You! Plus" Previously Recorded Webinar!
Over the past decade, drug overdose has claimed thousands of lives, torn apart countless families and decimated communities across the country. This devastating impact has been largely driven by the opiate epidemic. This course will describe numerous factors contributing to the current drug epidemic, including the historical context, as well as the biological underpinning of the addictive process. We will look at pharmacological treatment options that have developed which all clinicians should understand in order to help change the tide of the current crisis. Earn 1 CE Credit.
A "CE You! Plus" Previously Recorded Webinar!
Dr. Jonathan Grayson, nationally recognized expert, and author of "Freedom from Obsessive Compulsive Disorder", will discuss OCD treatment issues and their solutions. This will include: treatment readiness preparation for clients with different OCD presentations; when and how to modify treatment for co-morbid issues; motivating clients and much more! Earn 7 CE Credits.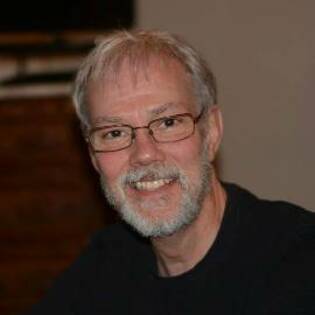 A "CE You! Plus" Previously Recorded Webinar!
This excellent new training focuses on the Good Lives Model. GLM has become a popular approach to the treatment of people who sexually abuse. This six-hour workshop focuses on how programs and therapists can best integrate the GLM into treatment with persons who have sexually abused. Trainer, David Prescott, nationally recognized expert and author, is the Editor of Safer Society Press. He is the author and editor of 20 books in the areas of understanding and improving services to at-risk clients. Learn a lot, earn 6 CE Credits.

A "CE You! Plus" Previously Recorded Webinar!
This EMDR one day refresher class will review the 8 phases of EMDR Therapy through lecture and live demonstrations. Each phase will be discussed in detail, with additional troubleshooting for each phase. Additional topics include EMDR in the virtual environment, interweaves for stuck processing, crisis processing, and additional protocol information. Earn 6 CE Credits.
Our Accreditation
CE You! Provides continuing Education to mental health providers.
CE You! has now partnered with NEFESH International an APA approved provider of continuing education. Programs listed on THIS PAGE are approved by the American Psychological Association to offer continuing education for psychologists. NEFESH International maintains responsibility for the program and its content.
CE You! is approved as an ACE provider by ASWB ACE to offer LIVE WEBINARS for CE credit. CE You!, provider number 1573, is approved to offer social work continuing education by the Association of Social Work Boards (ASWB) Approved Continuing Education (ACE) program. Organizations, not individual courses, are approved as ACE providers. State and provincial regulatory boards have the final authority to determine whether an individual course may be accepted for continuing education credit. ACE provider approval period: 3/27/2021-3/27/2024.